My apologies to you all my dear readers for the long and unexplained absence these past few weeks. I was on something of an extended, and much needed, vacation and now that I have returned I find myself inspired to speak of the experiences that I enjoyed down in the sunny state of Florida more specifically in the happiest place on Earth known simply as Walt Disney World.
Unfortunately, in the case of some parks like the Magic Kingdom, a solitary review is not enough to describe the park as a whole so some parks will be divided into parts and each review will focus on what I feel are the absolute highlights to see bar none. With that said, let's begin at the true starting point in the Magic Kingdom…
The first "land" that one finds themselves in once they enter through the gates to the Magic Kingdom, Main Street U.S.A., or simply Main Street, is not strictly speaking a land insomuch that it does not necessarily hold any viable rides or attractions. At least, not initially but more on that later.
For as long as I can remember, Main Street has been the street of commerce in the Magic Kingdom in that it is host to a vast variety of stores and goods that are otherwise not found in the other lands. These shops cater mostly to the giftshop variety of shoppers in that most of them, bar a few novel exceptions, contain items that represent Disney as a whole but are otherwise not unique strictly to the Magic Kingdom, i.e. products featuring Mickey & Friends, soundtracks and books, and novelty gifts that can easily be found in the other three parks.
Yet, I must make one point especially clear to those who enthuse in the art of souvenir hunting/collecting. Do not assume that any product found at a store in the park is commonly found elsewhere. While many products, particularly those stamped with the year or the park name(s) can be found virtually everywhere, there is almost always a select few items that are unique to that location alone and cannot be found elsewhere.
As to those "diamonds in the rough" type of stores… Boy, where do I even start? There's the Main Street Gallery featuring items from the Art of Disney stores, both of which can be found in EPCOT and in the marketplace district of Disney Springs. It's a store that holds a vast variety of art pieces from casually drawn sketches to full blown canvas with a wide array of statues thrown into the mix.
It, and its cousins, do hold many of the same products and services, particularly the sketching which can be either be bought completed or especially commissioned by Disney artists to include names and/or messages. It is one of my all-time favorite stores and one where I all but get into actual fisticuffs with my self-control, especially when they are pieces pertaining to my favorite films like this beauty below.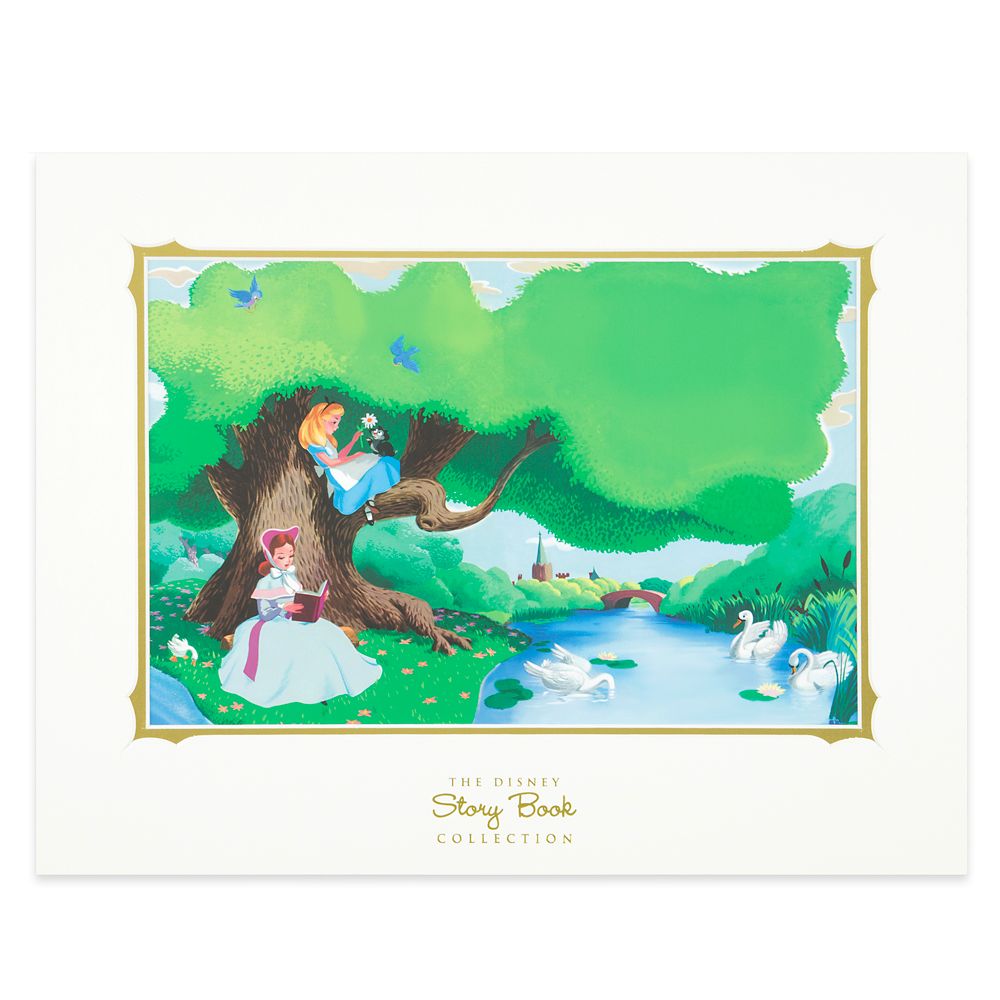 Another store Crystal Arts, specializes in fine glass work and one that I generally try to avoid outright. Though not exactly the clumsiest of people, being around that much fine glass work makes me especially nervous and adding in my inner dragon and its attraction to all things shiny and crystalline… That's a recipe for disaster. Much like the Art of Disney stores, this one offers products which can be purchased outright or specialized ones wherein one's picture can be etched into the glasswork.
Though Main Street does not offer attractions or rides, that's not to say that there isn't something that can only strictly be found there. There are many street side performers that sing and dance, particularly in the opening hours of the park itself, and there is a bit of old school fun to be had in riding the horse drawn trolley cars and similar vehicles.
Main Street is often the primary starting point for… I suppose the best term would be "scavenger hunts." These have come and gone throughout the years with no two being exactly the same but generally they tend to be around for at least a year at a time.
Two of them I've experienced for myself with the first pertaining to the now, sadly, shut down Virtual Magic Kingdom website wherein one could build and furnish their own specialized "chat" rooms whilst experiencing a virtualized rendition of the Magic Kingdom. This scavenger hunt was for a collection of cards that granted one unique items that couldn't be attained in-game and involved finding out the answers to questions pertaining to features in the park such as what time was the clock in the Tick-Tock the Croc's mouth in Fantasyland, what does the grave marker for Madame Leota say in the Haunted Mansion, etc.
The current scavenger hunt is one that is for a limited run in the most literal sense of the word as it involves finding and attaining specialized pins crafted for the park with each pin serving as a clue to where the next one in line can be found and purchased. Between the two, this one was much easier and at the same time far more stressful as I literally ran from location to location as I was told that the pins were while supplies lasted and this event had already been going on for a while now and there was no way I wasn't going to finish the set so HELP ME–!
… Ahem.
Reason number three why the Art of Disney stores are a major source of tribulation for me. Many pieces are part of a set and as the POKEMON franchise says, gotta get 'em all…
Aside for these quests, there is another source of fun to be had in a form of real life interactive gaming known simply as Sorcerers of the Magic Kingdom wherein players are granted magical spell cards, all based on popular Disney characters and even exceptionally rare ones for holiday events, and are tasked by Merlin to find and defeat various Disney Villains across the Magic Kingdom.
It is by no means an easy feat either as many of the magic "windows" are located in otherwise unobserved and easily looked over locations never mind actually finding the keyhole that leads to their activation. While I wouldn't this is an absolute venture to the park to those who have little time to spend at the Magic Kingdom, I do sincerely recommend it to those who have the opportunity of visiting the Magic Kingdom more than once on their vacation.
Last but not least, Main Street is also a source of excellent dining options from the sweet but oh so delicious Plaza Ice Cream Parlor to the character dining at the Crystal Palace though personally, I prefer the to-die-for hotdogs found at Casey's Corner. If you've ever experienced, or wanted to experience, the delicious delight that is a truly classical American-styled hotdog straight from a ballgame stadium this place is it.
The main drawing point of Main Street however is its excellent viewing points of the daylight and nighttime parades and fireworks, especially when viewed from the second floor of the train station. While getting a sidewalk view is far more tempting, as close-ups are almost always a guarantee, though not always with the character you want most, there's something to be had in a literal bird's eye view of a parade. Plus, and I speak from experience of many variations of the firework shows at the Magic Kingdom, there is not better view than that of Cinderella Castle down the center of Main Street…